Windows 7 Beware of the Crack!

 Translate
In ITALY: A crack is a program which acts on the protection of a program. So crack is illegal, the Italian law punishes severely the activities of cracking through the law on copyright of 22 April 1941 n. 633, the penalties provided for under Italian law can be either civil or criminal in nature.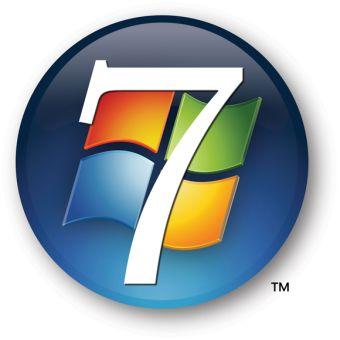 Therefore found as the operating system was focused on the multi-touch support, improved graphical interface is a breeding ground for many hackers, in fact after the first flaw found since the very beginning with "Rearm" Microsoft is running properly you fix release update combat counterfeit copies remove tasks. But the fact is total chaos despite many are regular users possessing a regular copy of the software were to experience problems with Windows update released. Many people after contacting Microsoft support they found themselves with a software no longer able to receive updates, pending the regularization of their license have done so by removing the update KB971033 accomplice of the license validity of using a software called Windows 7 RemoveWAT.
What RemoveWAT?
Enlarged RemoveWAT is a software to remove KB9771033 update released by Microsoft to update Windows 7 KB9771033 determines the validity of Windows 7 by blocking the regular copies of the software. WAT is the name for Windows Activation Technologies, basically what RemoveWAT does is to remove the request for activation of Windows 7, while retaining the features such as real validated and download updates.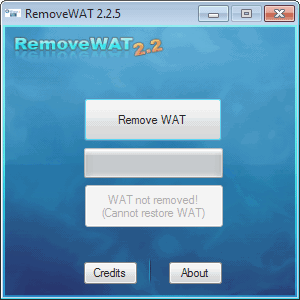 This means that you do not need to activate Windows 7, but you can still use it by downloading updates from Windows Update. The link for downloading RemoveWAT 2.2.5 can easily be found on the Internet, but we recommend our readers not to use this software RemoveWAT to illegally tamper with Windows 7 and render
as if the original even if you have a legitimate license. It is never safe to use these tools, because many people reported that it is causing problems, also from what transpired: the intention was to have a powerful microsoft sembrebbe those who have made use of RemoveWAT try to run the uninstall if you do not provide for a regular license purchased.
For knowledge will describe intrerfaccia of RemoveWAT
By clicking the button "Remove WAT" as shown and then click OK to restart the system, the program will address the rehabilitation of windows 7. It also enables even reactivate the WAT clicking the "Restore WAT.
After rebooting the computer go to Control Panel / System, and Security / Windows Update / View update history, and uninstall the update KB971033.
You are now ready to receive it's updates from Windows Update.
Said Joe Williams, general manager of Microsoft and activation of the anti-counterfeiting. "] I should note that the upgrade is voluntary, which means that you can choose not to install it when you see appear on Windows Update," Williams  also noted that the WAT will be updated periodically checked by using the "phone home" forMicrosoft servers to re-validate your copy of Windows 7 as legitimate, and use this opportunity to update the signatures to detect new activation crack. Initially, WAT will connect to Microsoft servers every 90 days. Uphill battle against piracy launched for users to Remove Wat, software to circumvent the validity of Windows 7.
If you like to share article. Thanks